Looking for a place to meet goths, industrial fans, dark musicians, and vampires online ? Look no further. Dark Asylum is the community for the alternative culture, bringing together DJs, dancers, artists, models, bands, clothing designers, writers, poets, and everyone else on the scene.
Dark Asylum is your home from home, on the web, the place where you can meet like-minded people. There are other social networks out there, sure, but Dark Asylum is for people like us: goths, metalheads, rivetheads, fetishists, and vampires, online together in the first real alternative subculture social network.
Whether you're into trad goth, aggrotech, post-punk, emo rock, dark trance, EBM, vampiric metal, synthpop, industrial, electro, hardwave, neo-folk, or power noise, or just want to meet goths, kinksters and vampires online, Dark Asylum is your number one resource on the web.
Dark Asylum was founded in 2000 first as a dark music industrial radio station, evolving into a full-blown social network for the alternative subculture in 2012. With regular news, exclusive videos, and great new music, Dark Asylum brings you the best of the dark side of the web.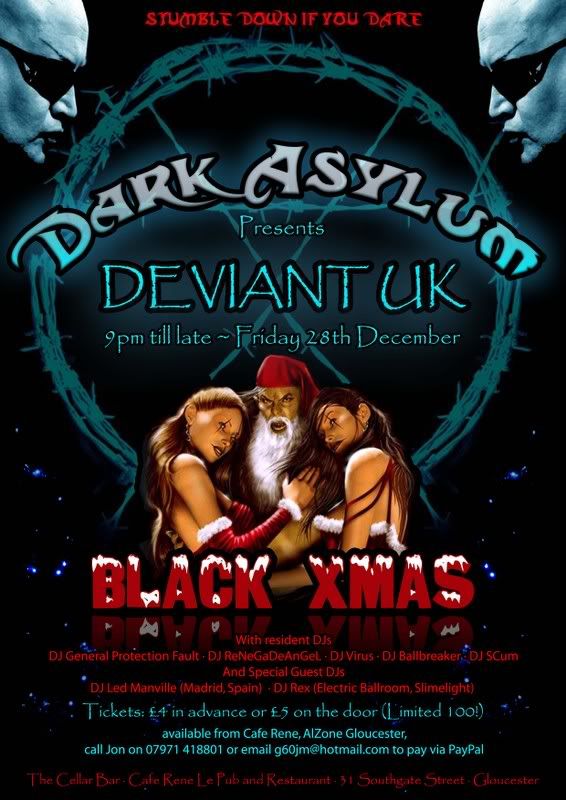 Dark Asylum was founded by Kev Gahan, whose roots in the gothic alternative sub-culture goes back to the 1980s, when goth first started to emerge from punk rock as a genre and culture in its own right, with bands like Siouxsie and the Banshees, The Damned, Sex Gang Children, The Cure, Joy Division, Bauhaus, and The Sisters of Mercy.
Even three decades ago, the fans of these pioneering musicians had an extreme dress sense and unique take on life,distinct from punk and characterised by elaborate make-up, dyed-black hair, and black clothing inspired by everything from fetishistic rubber and PVC to Victorian and other historical fashions. By the late 1980s, the original goth bands had given way to gothic rock, now often known as Trad Goth, with a more guitar-heavy, dark pop-rock sound. Groups like The Mission, Fields of the Nephilim, and the relaunched Sisters of Mercy spearheaded this revival, but the alternative scene of the day was a wide-ranging one, with goths also often following bands like New Model Army, Crazyhead, Zodiac Mindwarp, and Gaye Bykers On Acid, as well as starting to flirt with the newer music genres like rave and acid house. This eclectic approach paved the way for a further 1990s gothic subculture revival, incorporating many more genres, from industrial and EBM to ethereal, ambient, and neo-folk music.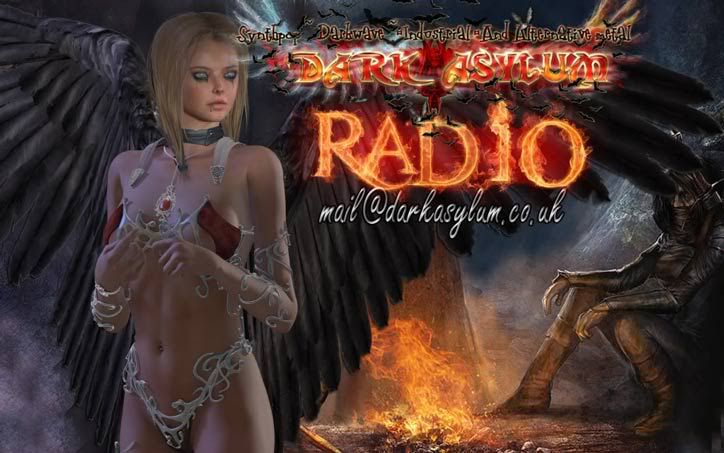 Today, Dark Asylum industrial Radio plays all kinds of dark music, and Dark Asylum draws together all the strands of the dark alternative subcultures, embracing everything from Rammstein's over-the-top industrial metal sounds to more atmospheric, moody songs like Seabound's synthpop/futurepop compositions. If you have a dark alternative sensibility, Dark Asylum is for you, whether you're a musician, DJ, dancer, writer, artist, clothing designer, or model, or just love to party at goth clubs and gigs.