Blue Blood's Amelia G and Forrest Black joined up to shoot a series with Kellie LaPlegua, yups the ex of Andy LaPlegua of Combichrist fame. The couture in the pictures is courtesy of Vesperi. The original series has recently been completed with pictures which were thought to have gone lost.
Says Amelia G: "These are images which I'd thought were lost, but I was able to recover! Kellie is just plain awesome." You can find the complete series on Blue Blood.
Kellie Laplegua is an American erotic professional wrestler. She can be seen wrestling for Sleeper Kid's World, a female wrestling company founded by Sleeperkid. Sleeperkid himself is an American erotic professional wrestler.
Enjoy the pictures below, the complete series, as we said, is available on the Blue Blood website.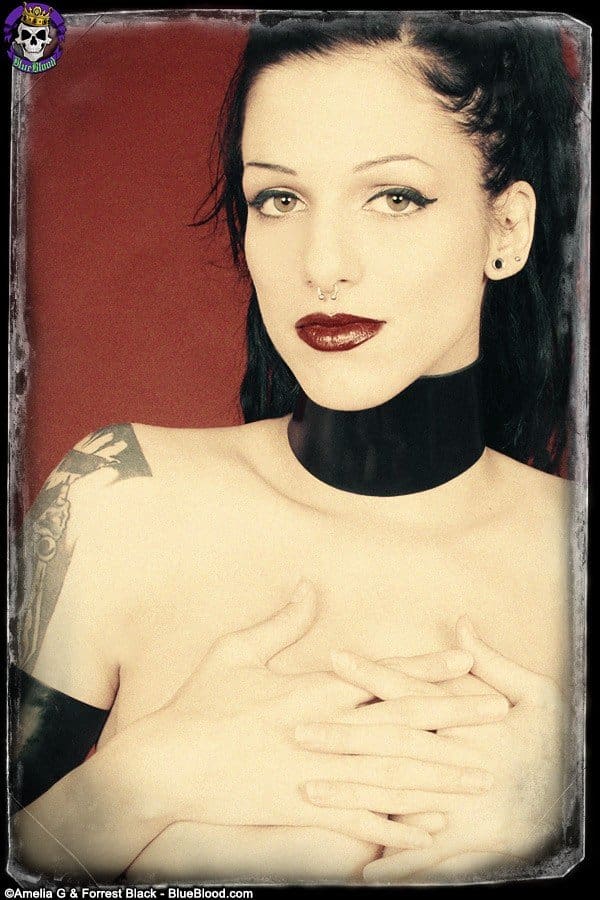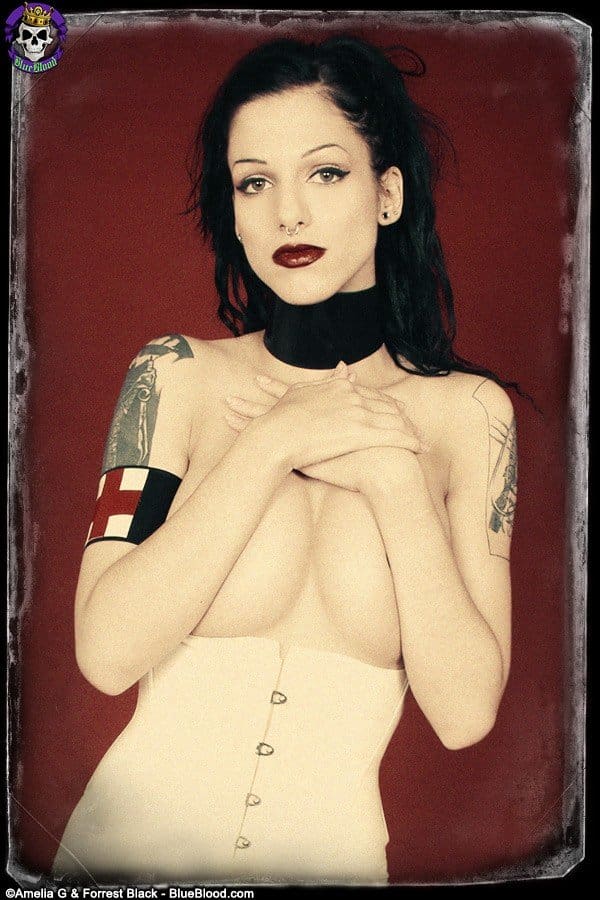 TIP: Order your Industrial Music straight from Storming The Base - top prices for shipping to EU / USA / ... Lots of vinyl & merchandise too.
FREE 52-track "Face The Beat 2" compilation available here. All proceeds - if you want to donate - go to one of our charities!